Proud to be the only local Chiropractic Clinic included by Mountain States Health Alliance in their Community Health Guide
Chiropractor Johnson City TN
Welcome to Advanced Care Chiropractic and Rehab located in Johnson City. Chiropractic is one of the most amazing healthcare professions, but very few people understand what it's all about. We understand how important it is to choose someone that is knowledgeable, honest and that you trust. It is our belief that educating our patients is a very important part of their health care. In this article we have provided you with some basic information about chiropractic to help understand what doctors of chiropractic do. If you have any further questions our chiropractic team at Advanced Care Chiropractic and Rehab is here to help. This article is here to help you gain a basic understanding of how our Johnson City chiropractors can help you and your family.
---
Welcome to Advanced Care Chiropractic and Rehab
We provide traditional "hands-on" chiropractic adjustments, as well adjustments where no "twisting or popping" of a joint is needed, such as instrument adjusting, like the one shown here, drop table adjustments, flexion/distraction (Cox technique) adjustments, Low Level Laser Therapy, Spinal Decompression Therapy, as well as advanced muscle therapies such as Graston technique, and Active Release Technique (ART) for trigger points and soft tissue problems.
---
Advanced Care Chiropractic and Rehab, owned and operated by Dr. Kevin Fielden, a nationally recognized Johnson City TN chiropractor, has been working hand in hand with the local medical community in the treatment and rehabilitation of back, neck, head, and extremity pain patients since 1995. Our facility specializes in the rehabilitation of these problems utilizing a variety of chiropractic techniques, manual and rehabilitative therapies such as therapeutic ultrasound, electrical stimulation, traction therapies, myofascial and massage therapies, non-surgical spinal decompression therapy, and problem specific exercise programs. By combining these therapies into individualized treatment regimes, you can be sure you will receive the most comprehensive conservative care treatment available in Johnson City TN.
Our services here at Advanced Care Chiropractic and Rehab in Johnson City, TN. are significantly more comprehensive than many other clinics in the area. Please take some time to explore our site to find out more about us and how we can help you get out of pain and return you to the the activities you enjoy!
| | |
| --- | --- |
| Monday | 8:00am - 6:00pm |
| Tuesday | 8:00am - 6:00pm |
| Wednesday | 8:00am - 6:00pm |
| Thursday | 8:00am - 6:00pm |
| Friday | 8:00am - 6:00pm |
| Saturday | Closed |
| Sunday | Closed |

Advanced Care Chiropractic and Rehab
3043 Boones Creek Road #107
Johnson City, TN 37615
(423) 929-2225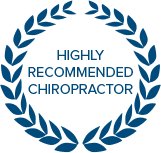 Chiropractic Care May Help You With


HOW TO FIND A CHIROPRACTOR IN JOHNSON CITY
This guide will help you find the best chiropractic clinic in Johnson City for you. When most people in Johnson City decide they need a chiropractor, they end up doing a search and just picking someone at the top.
Being at the top of Google for the chiropractic search does not necessarily mean they are the best chiropractor for you. Follow the steps below to make sure you are picking the right chiropractor for you.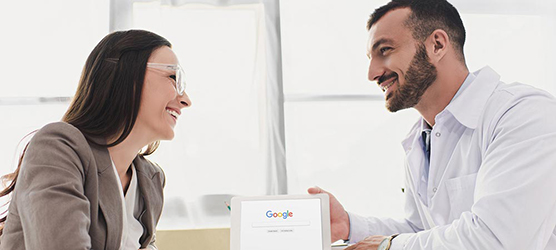 Time Needed: 5 minutes
Total Cost: USD 0.00
4 EASY STEPS TO FINDING A CHIROPRACTOR IN JOHNSON CITY
Step 1: Open up a Google search
You will want to type one of the following in the search bar:
Chiropractor Johnson City
Chiropractor 37615
Chiropractor near me
Best chiropractor in Johnson City

Step 2: Review Their Website
The best chiropractors in Johnson City put as much care into their website as they do into the rest of their office. By reviewing their website you will get a good feel for the doctor and if they are right for you.

Step 3: Check Out Their Reviews
Check out the Google Business Page of a chiropractic clinic you are thinking about visiting. It is easy for someone to say they are great, it's a different story to get other people to say great things about you.

Step 4: Give The Office A Call
Now that you have a basic understanding of what the office is about. Give them a call to make sure they fit the message that their website and GMB have been sending. You will know in a few minutes whether the office is the right one for you.